Petzl has issued a recall for its Pirana canyoning descender.
The French equipment manufacturer has issued an official statement and a recall program for its popular Pirana canyoning descender due to the risk of the rope getting stuck on the upper horn as the user finishes a rappel. Multiple users have reported this issue, and we have also mentioned our disappointment with this feature on our canyoning descender comparison article.
As we wrote:
The controversy comes from the top friction spur and its sharp edge: Petzl announces it as a soft-lock feature which cinches on the rope's sheath for immediate stop. We'd rather have the ability to add more friction than this feature(…)
The recall affects the 2020 Pirana descenders (product references D005AA00 and D005AA01) due to "a drowning risk if the rope accidentally gets blocked in the blocking slot" according to Petzl's statement. It continues: "Immediately stop using the descenders affected by this recall."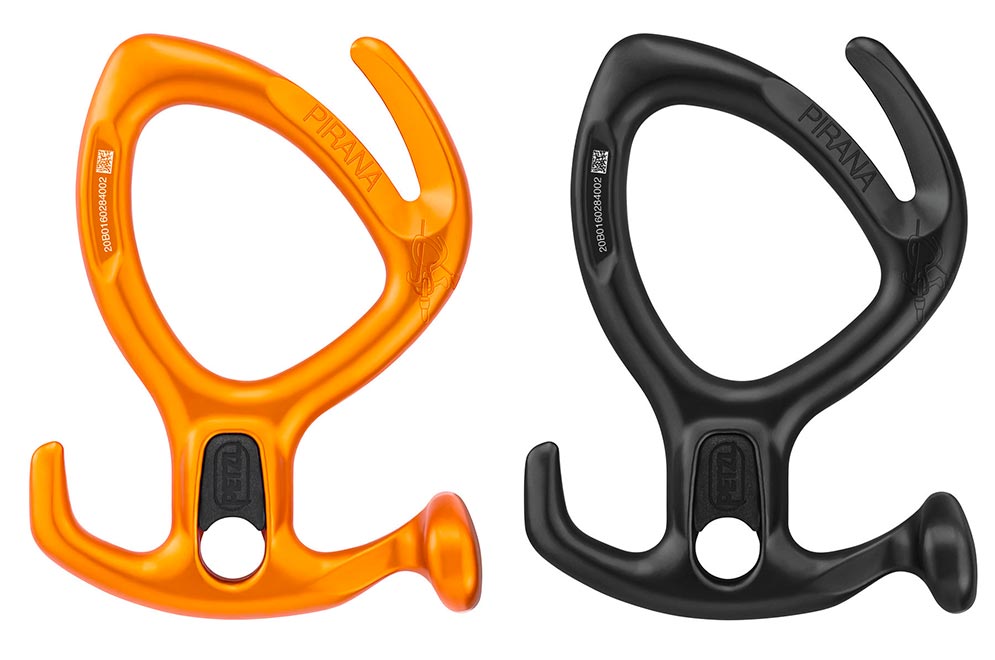 Affected products:
PIRANA descenders D005AA00 and D005AA01 (see models in photo).
Serial numbers: between 19 F 0000000 000 and 22 A 9999999 999.
Sold from July 2019 to January 2022.
The issue comes from multiple user reports of the rope tail getting stuck on the descender's top horn, which may pinch the rope when performing a fast release at the bottom of the rappel. In Petzl's words:
In certain situations, where the user lets the rope slide freely through the PIRANA to intentionally drop into the water, the rope runs quickly through the descender and can accidentally get blocked in the PIRANA's blocking slot. The user is then stuck, and may not be able to remove the rope from this position. This situation can be dangerous, with a drowning risk, especially if the user is stuck under a waterfall or in a pool of water.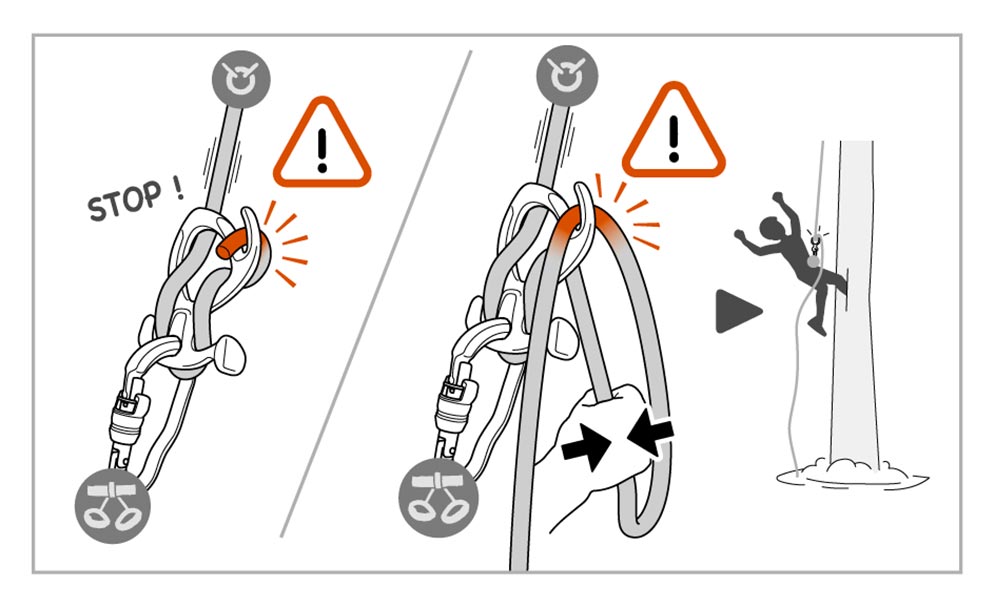 The recall was issued on the 10 January 2022, and if you have a Petzl Pirana from one of the serial numbers above, you should contact their after sales via their contact form. A refund should be issued and Petzl should also cover the shipping costs.
It is important to mention that the previous Pirana canyoning descender is not affected by this recall.
Have something to share? You can contactus and tell us your story.
Join the discussion
Want to leave a comment on this subject? Have something interesting and relevant to add to the article? Register now and contribute to the community on V7 Academy's international canyoning forums.
It's free for all.
Join forum
Quicklink
Petzl has issued a recall of its 2020 Pirana canyoning descender due to a risk of rope jamming.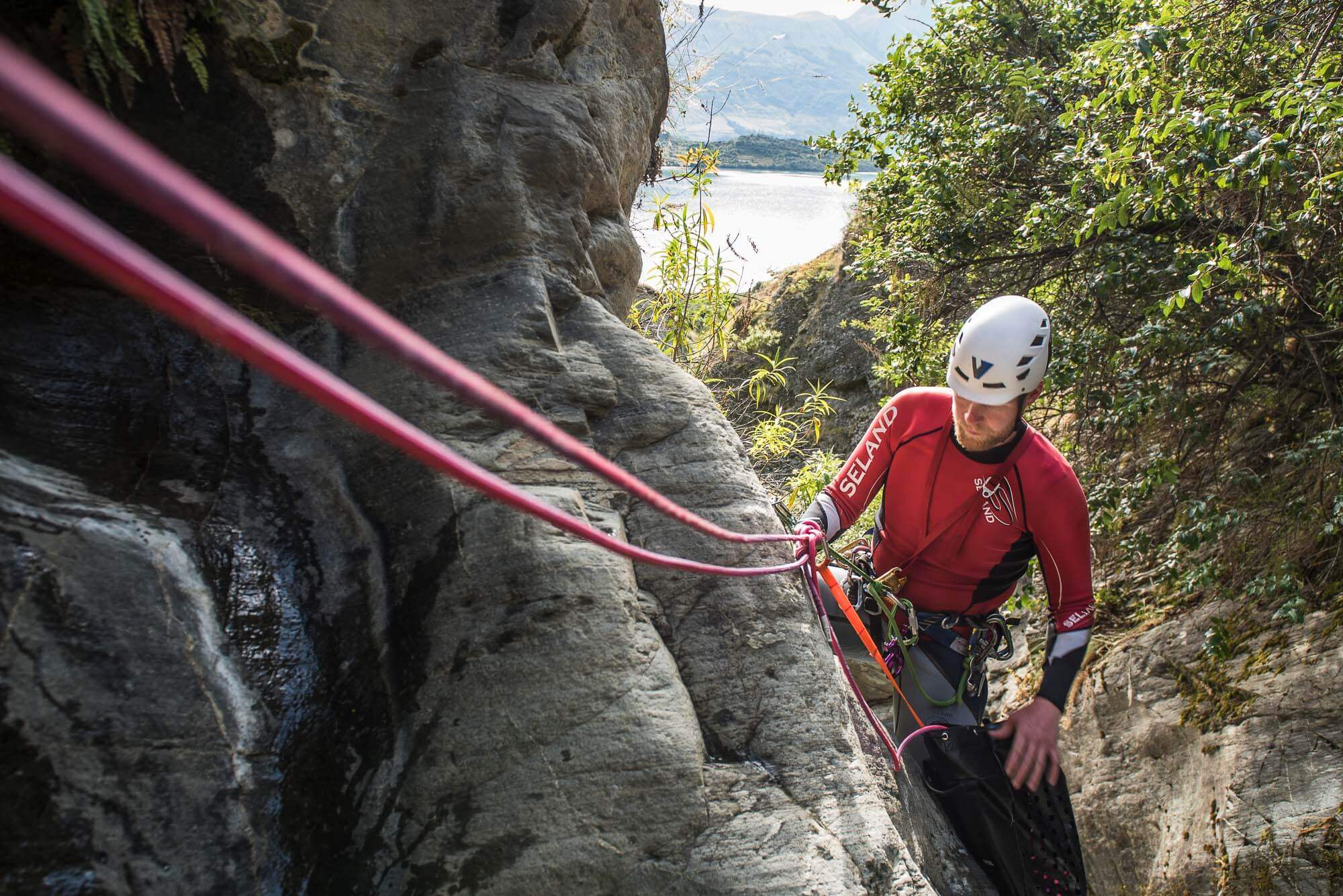 About us
The first online canyoning training program by canyoneers, for canyoneers. Now available.
V7Academy.com
Get the latest articles
Receive canyoning news on your inbox. Subscribe below.