What is Canyoning?
Canyoning is the sport of descending water courses such as creeks, streams and rivers using techniques such as rappelling, swimming, jumping, sliding walking and down climbing. As a mountaineering activity, it requires specific knowledge and equipment to be practiced safely.
Typically when we say "canyon", we mean a narrow gorge or ravine, rather than something large like the Grand Canyon in the USA. Despite there's often some confusion about the true nature of the sport. I remember seeing a t-shirt one that had "Canyoning: There is No Boat" printed on the back of it… You get the point!
Part of a free online canyoning course, this article will help you better explain the sport to others in a simple and concise way.
The beginning
This is how it starts: one of your friends invites you to go out for day canyoning in the outdoors, and you get excited about the scenery, technicality and environment and decide to learn canyoning so you can go explore more places like that. Canyoning (or canyoneering) will surely get you hooked on the first go.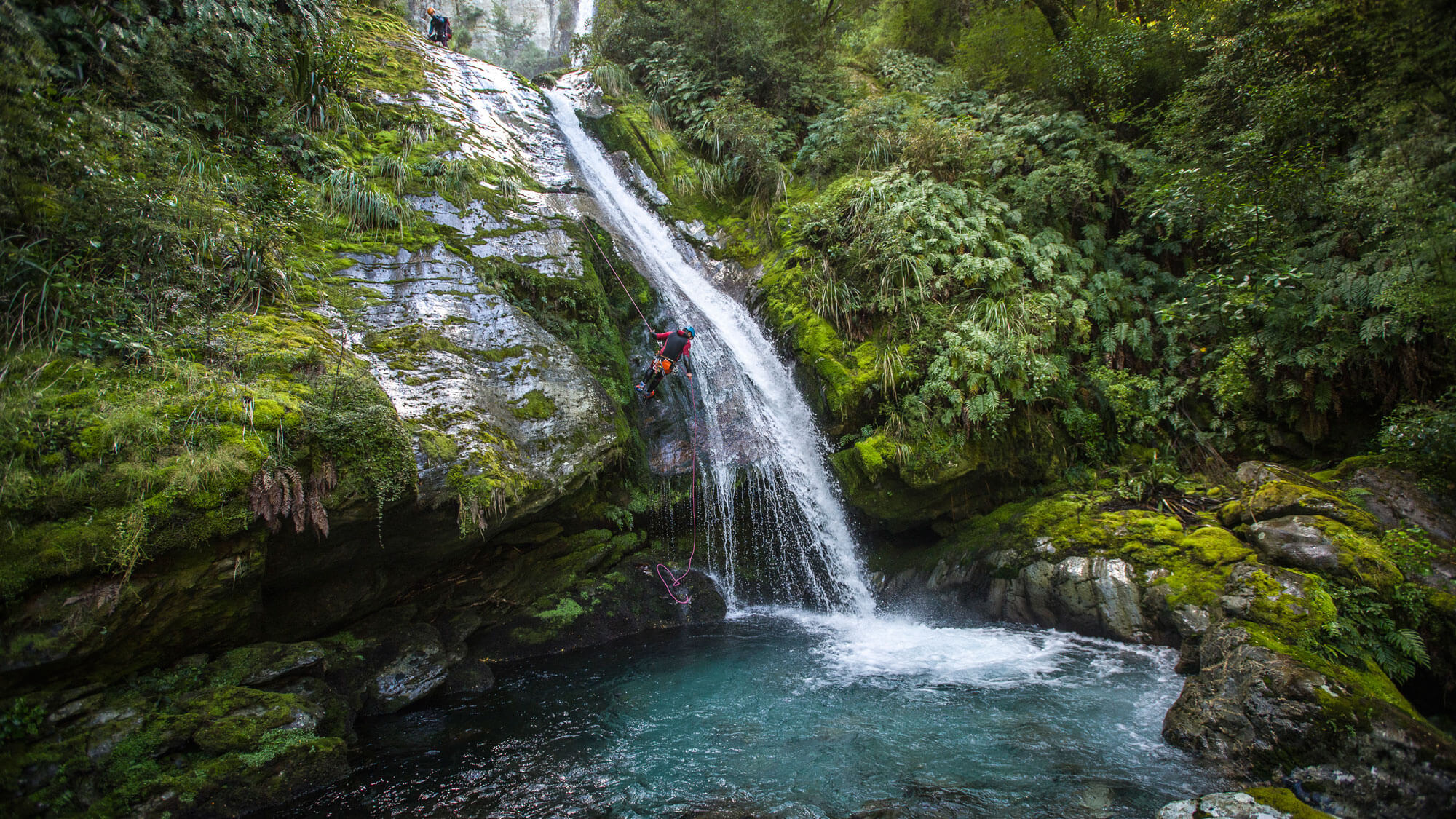 Canyoneers are passionate about the activity and often look for the steepest and narrowest descents: at least I know I do! These are the canyons that provide the most excitement but also comes at the price of higher risks. Despite, there is also beauty in easier canyons that are open and sunny and we can have a lot of fun in those too.
Definition of canyoning
The sport of canyoning is the descent of a watercourse within a gorge or ravine by any means necessary. In easy, non-technical canyons we might just walk, perform simple climbing movements, or swim/wade in water-filled natural pools. There may be an occasional jump or slide, but the progression should be straight-forward and performed without the need for technical knowledge. Nonetheless, we should always watch the weather and make an assessment if it's safe to go prior to starting any descent, and always have an emergency plan.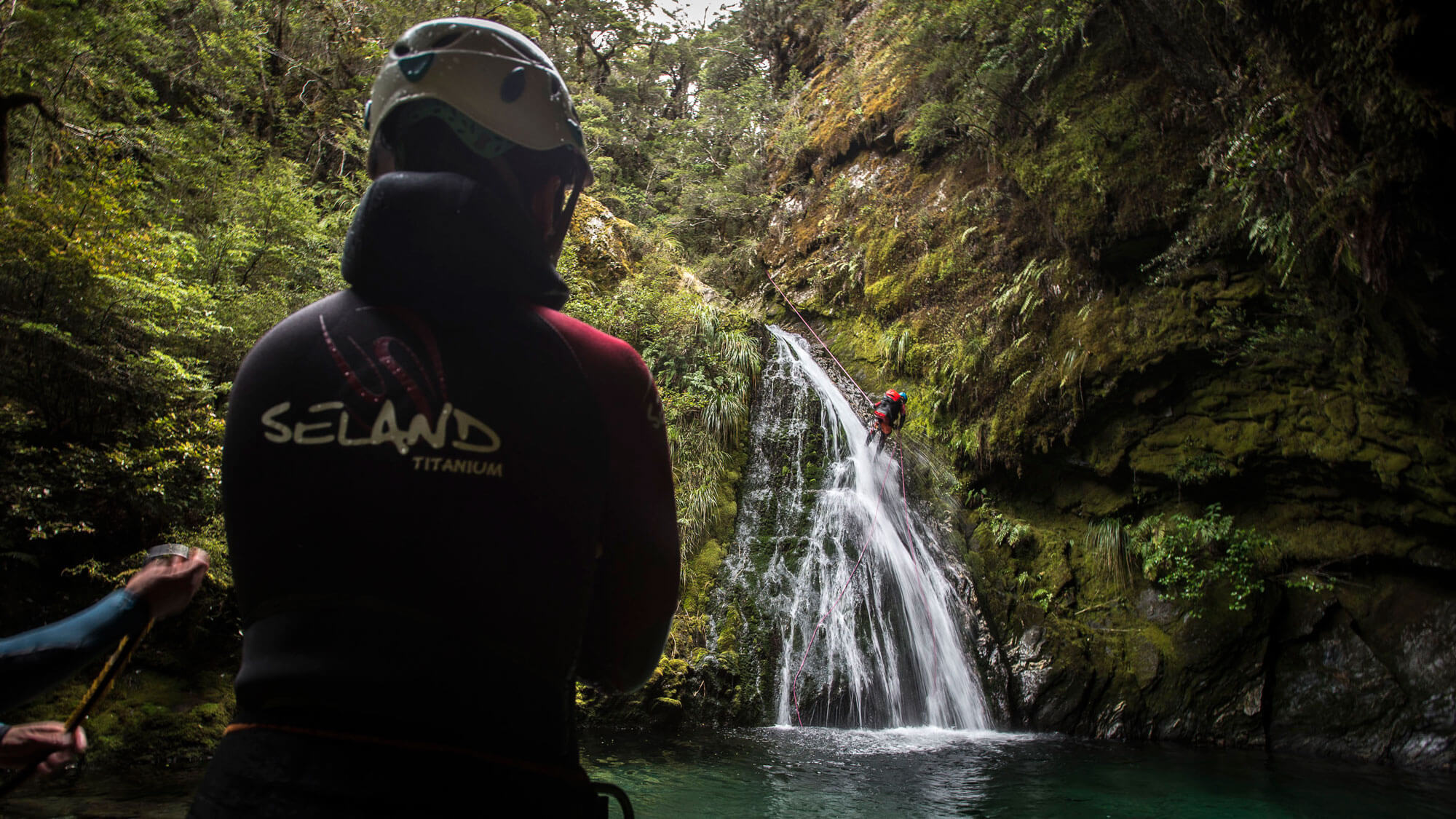 Technical canyoning, on the other hand, requires special skills and knowledge only acquired by dedicated training. This type of canyoning will usually require specific equipment (i.e. ropes and harnesses for rappelling/abseiling). The difficulty of swimming may also increase with whitewater movements; down-climbing may have more challenging sections; Large jumps or slides may be mandatory.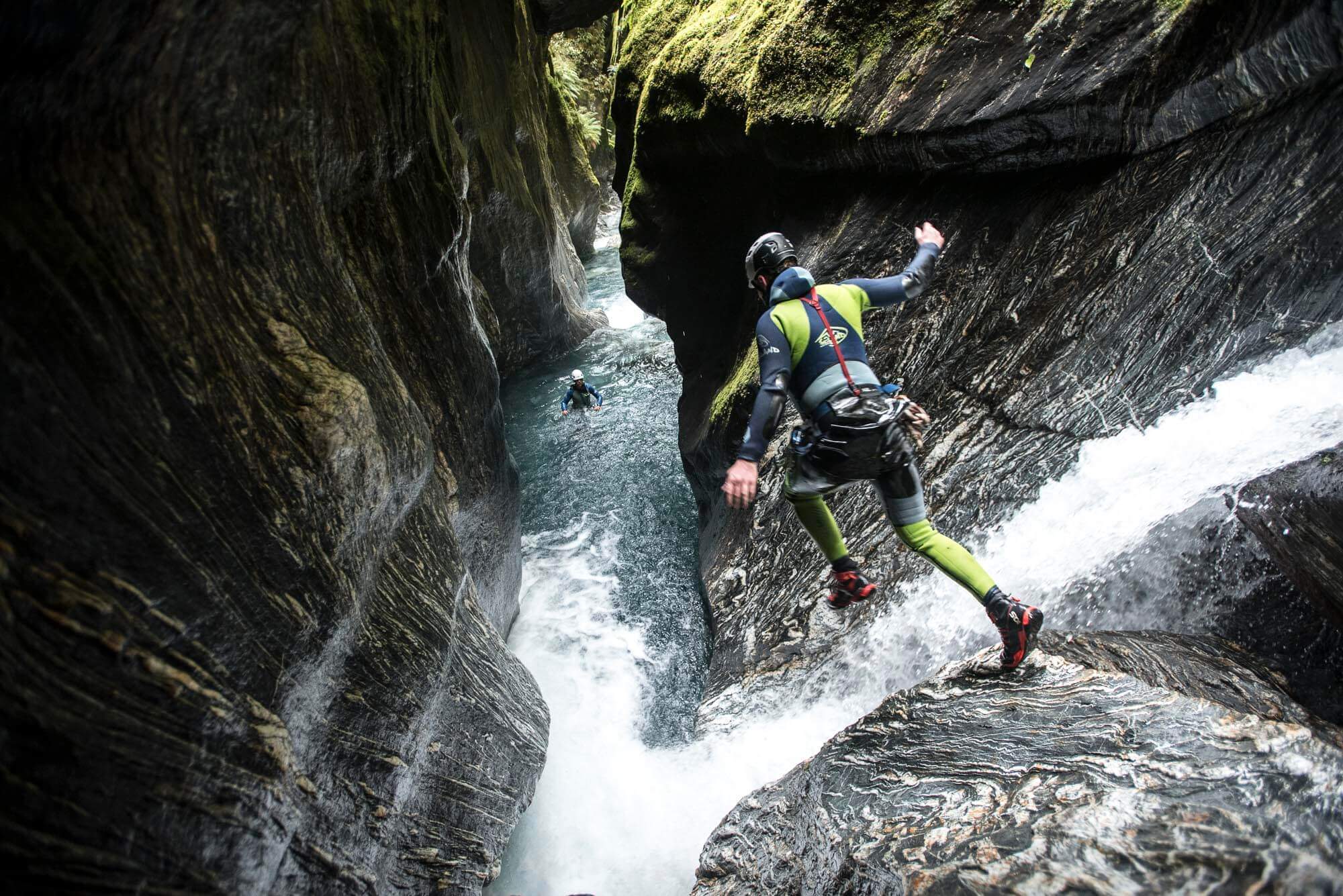 With the growth of canyoning worldwide, many techniques have been developed to overcome the obstacles specific to canyoning. The use of releasable systems, specialised equipment such as static ropes and canyoning descenders aim at turning the practice of the sport safer and more enjoyable. These are some of the aspects that differentiate the sport from climbing and caving for example.
In summary:
Whether technical or non-technical,canyoning/canyoneering is all about getting down the watercourse and overcoming challenges along the way. Make sure you learn the essentials of canyoning before trying it out: a good starting point is this free online canyoning course.
Join the discussion
Want to leave a comment on this subject? Have something interesting and relevant to add to the article? Register now and contribute to the community on V7 Academy's international canyoning forums.
It's free for all.
Join forum
Quicklink
Canyoning is the sport of descending water courses such as creeks, streams and rivers using techniques such as rappelling, swimming, jumping, sliding walking and downclimbing.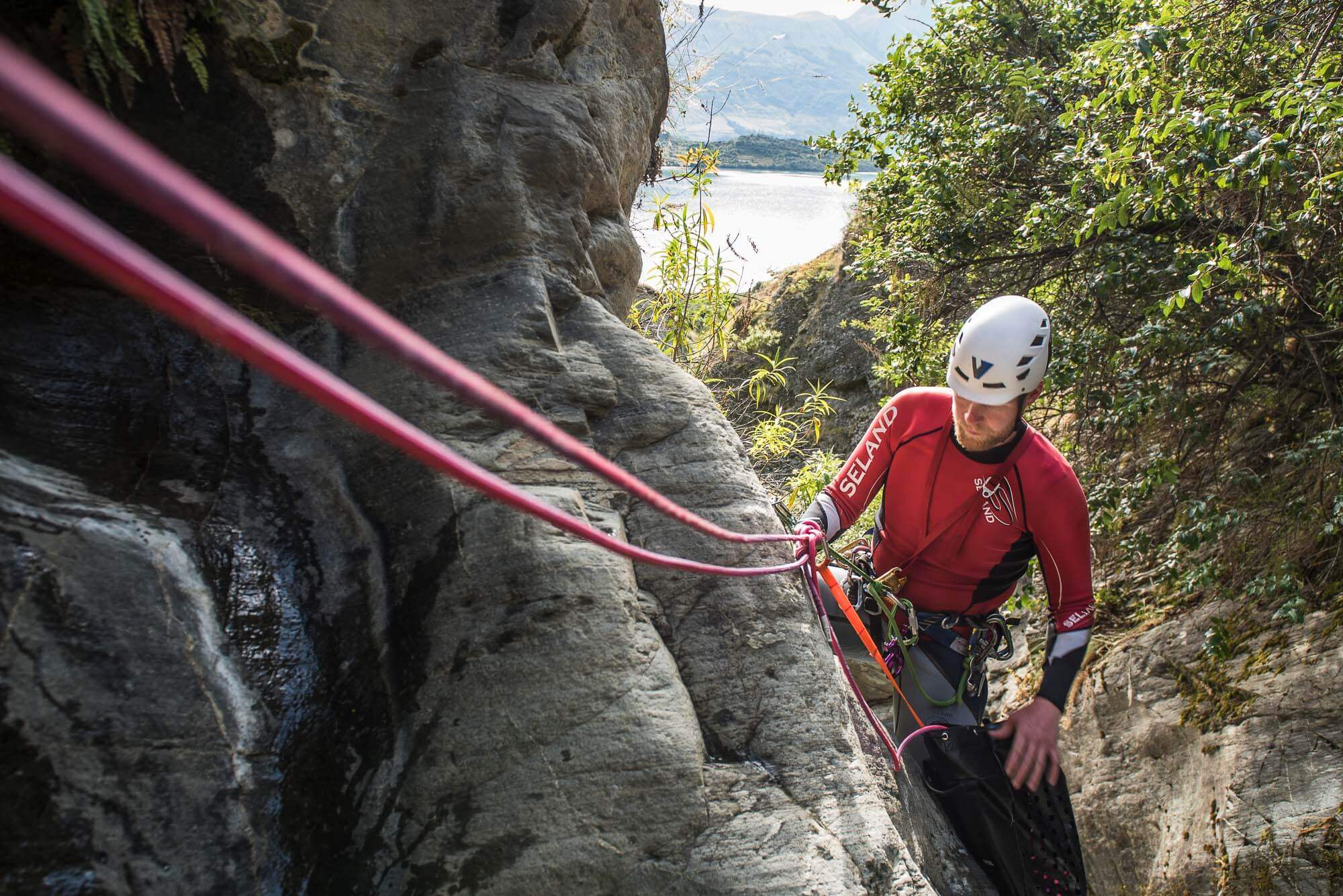 About us
The first online canyoning training program by canyoneers, for canyoneers. Now available.
V7Academy.com
Get the latest articles
Receive canyoning news on your inbox. Subscribe below.