Canyoning enthusiasts from around the world will soon gather in the beautiful region of Sant Joan de les Abadasses in Catalunya, Spain for the upcoming Rendezvous International Canyoning - RIC (International Canyoning Meeting). This highly anticipated annual event is a celebration of all things canyoning, bringing together seasoned professionals, local clubs & associations, as well as other eager participants to share their love for our sport. The RIC 2023 happens from the 25th June to the 2nd July, 2023.
About the RIC 2023
The event was originally scheduled for 2021 but due to the COVID-19 pandemic, it had to be postponed. Thankfully we are now able to enjoy gatherings again. Over the course of the RIC 2023, attendees will be treated to a diverse range of canyoning-related activities, including workshops, lectures, and plenty of opportunities to get out on the water and experience the thrill of Catalonian canyoning. With the stunning landscape of Catalunya as their playground, participants will explore canyons of all shapes and sizes, navigating waterfalls, natural pools, and challenging rapids along the way. The village of Sant Joan de les Abadasses is located on the foothills of the Pyrenees and provides a stunning landscape and terrain for a variety of activities.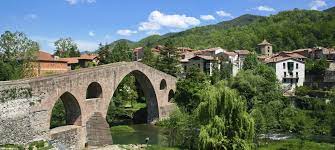 RIC 2023 Masterclasses & Workshops
One of the highlights of the event will be the opportunity for attendees to receive updates on techniques and best practices from seasoned and experienced canyoning professionals and instructors. Workshops will cover everything including advanced progression techniques, equipment testing, canyoning exploration reports and much more. The V7 Team will also be presenting at the RIC, providing participants with an overview of the V7 Academy platform and how online resources can help training providers and instructors to improve their program with online content.
RIC 2023 Canyons
But the RIC won't just be about honing skills and expanding knowledge – it will also be a chance for like-minded individuals to connect and bond over their shared passion for canyoning. Participants will come from all corners of the globe, representing a wide range of ages, backgrounds, and skill levels. Despite these differences, everyone will be united by their love for adventure and the outdoors. The full list of canyons can be found on the RIC 2023 website but is also available at the RIC 2023 WikiLoc. Some of our must-do descents are:
Gorges de Núria (V4A4IV)
This legendary canyon is for expert teams only. It was recently re-equipped by the Catalonian Speleology Federation and provides a sportive descent with plenty of water and committed sections.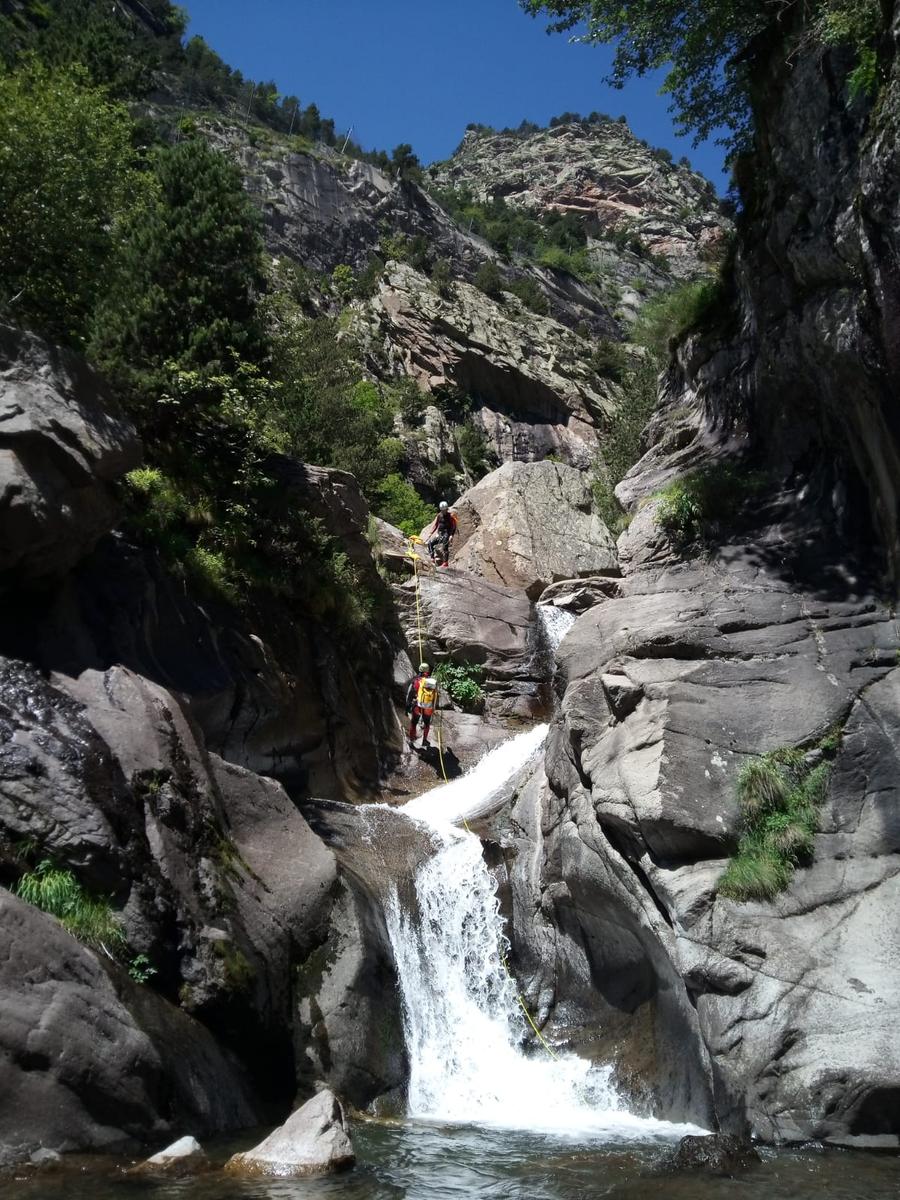 Canyon Specs
Freser Superior (V5A5IV)
A demanding 3h/1.000 vertical meter approach means only parties with excellent conditioning should attempt this descent, which provides some of the best rappels in the area. Be ready for plenty of cold water.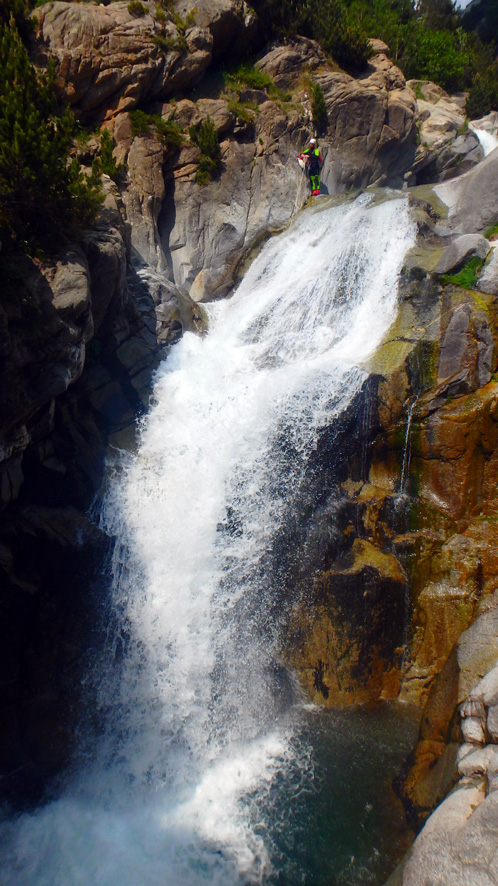 Canyon Specs
approach: 3h
descent: 3.5h
return: 1.5h
highest waterfall: 18m
rating: V5A5IV (what does this mean?)
Prepare for the RIC 2023
V7 Academy has partnered-up with the RIC 2023 team with the objective of providing attendees with a discounted access to a standardized and contemporary technical resource, creating a baseline for the technical approach and offering a way to balance the expertise of participants, from beginners to experienced. RIC 2023 participants have 20% off the Canyoning Level 2 course; V7 Academy also has individual topics like rigging and knotcraft, personal movement and safety as well as swiftwater and rescue available as module, providing niche-learning opportunities to those who wish to improve their knowledge in a specific field.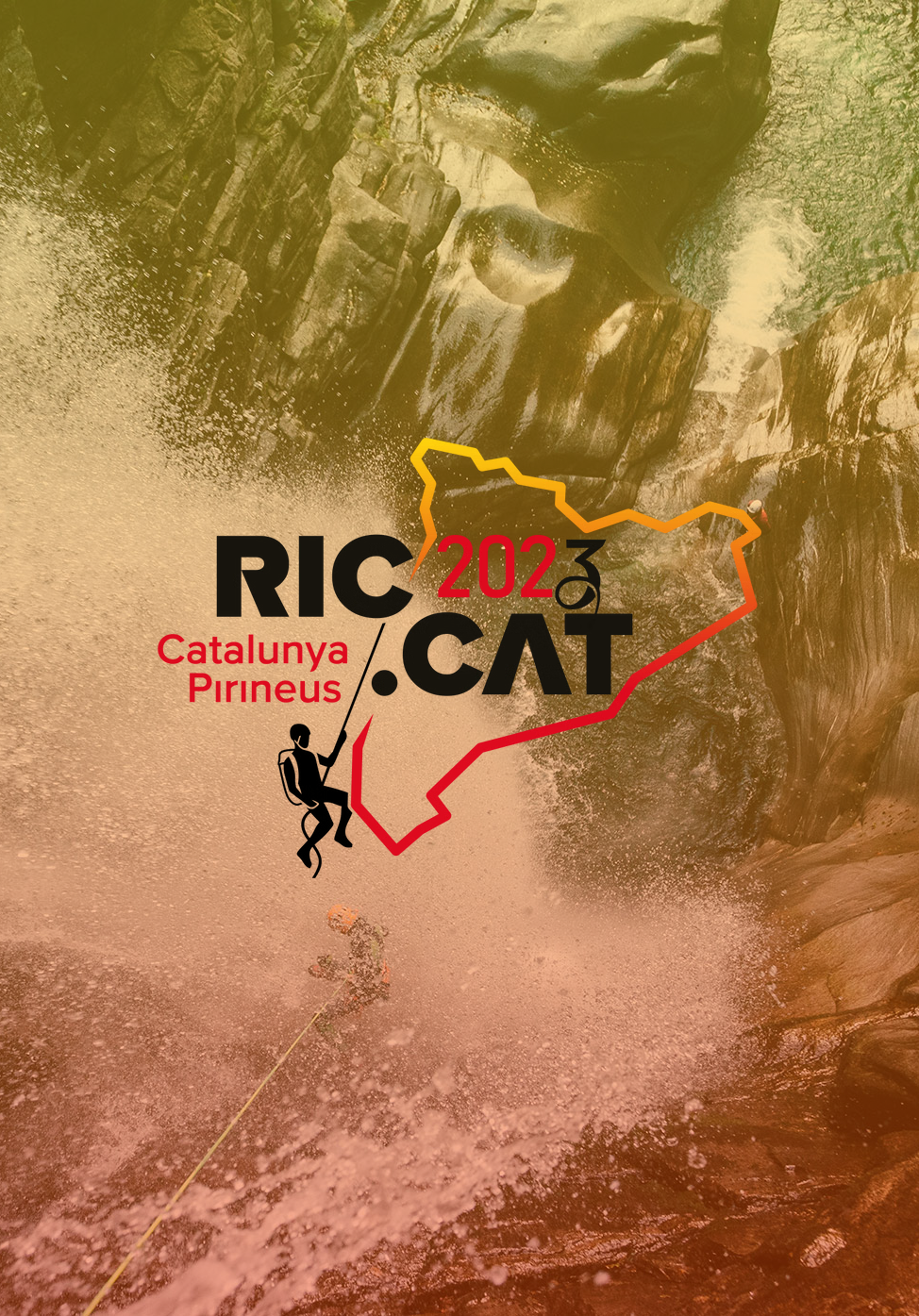 Closing thoughts
The International Canyoning Meeting in Catalunya promises to be an unforgettable event that will once again be a meeting point for the canyoning community. From the stunning natural beauty of the canyons to the camaraderie and sense of adventure shared by all attendees, it will be an experience that will be remembered for years to come. We are excited with the opportunity to once again be together and descend some canyons as a team; we hope to see you there!